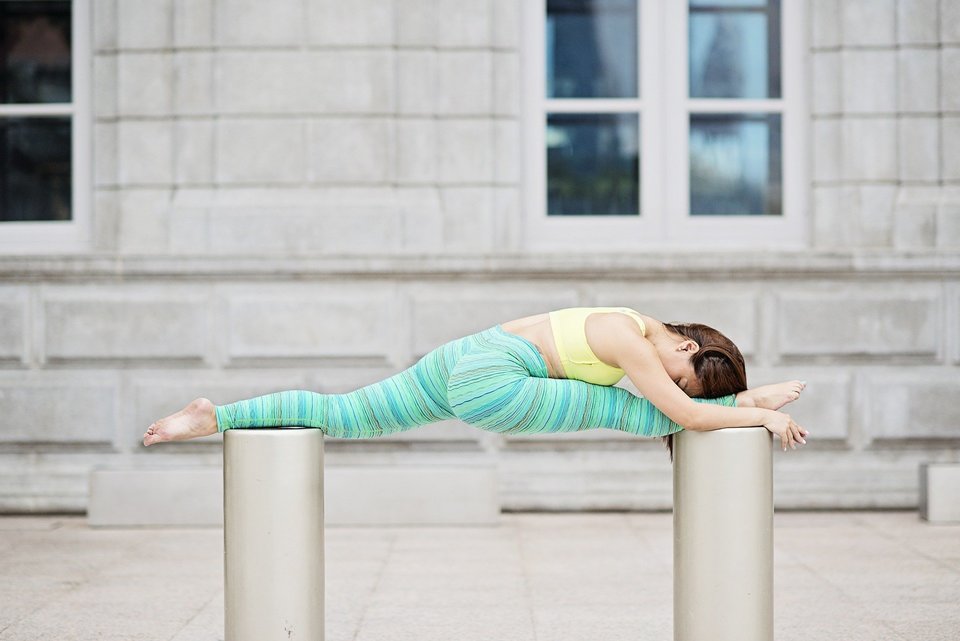 F​lexibility has long been a watchword at Britest. It can be traced through past collaborations such as the EU F3 Factory's demonstration of flexible, modular continuous process plant combining the attractions of efficiency, consistency and scalability with the versatility of batch operation, and the SYNFLOW vision of integrated but flexible catalytic continuous flow processing in pharmaceutical manufacture.
Building on ideas originating from TNO, a​ set of generic flexibilities are now embedded as prompts in Britest's toolkit for considering the extended whole value chains within which products and manufacturing processes sit. These flexibilities are effectively a checklist of potential sources of competitive advantage. For example, an organisation will enhance its ability to innovate if the processes it employs in R&D and pilot settings are easily adaptable to try out new and different products and processes. By asking how this applies to their own situation development teams can identify any current barriers and the opportunities to enhance flexibility in their assets and how they use them.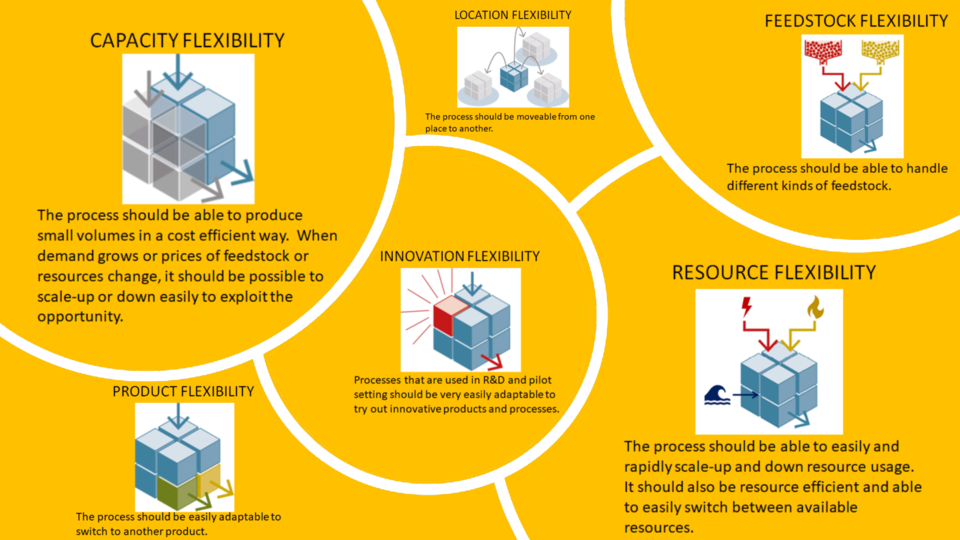 More generally, the role of strategic flexibility in achieving competitive business advantage has grown in prominence in management thinking in recent years, and evidence has been gathered of the link between flexibility and business financial performance. Put bluntly, in a changing and changeable world, flexible businesses adapt whilst rigid ones tend to snap. This thinking is increasingly leading us to think more flexibly about how we use the Britest tools and what sort of challenges and they can be used to probe productively.
The new possibilities afforded by assembling study teams remotely and capturing study outputs using virtual whiteboard tools has generated a significant flexibility in delivery. Putting it simply, if getting a study team together doesn't involve all the logistical challenges and overhead of getting a big team in the same place for a a couple of days, then Britest becomes a viable option for relatively small pieces of work as well as big, complex challenges.
An associated benefit is delivering impact quickly. In the last year there have been several instances where Britest facilitators have been able to deliver the required study objectives simply by facilitating a thorough-going Initial Screening Analysis. A combination of this simple discipline, and arguably a well-tuned set of external eyes and ears, can be all that is needed to help a team get to where they need to by when they need to.
As we to flex our support towards new aspects of whole business processes and systems where Britest thinking tends not to have been traditionally applied, we find ourselves bringing in aspects of supply chain risks, quality management, analytical method development and improvement, documentation, and training, and risk assessments of all sorts. This has for example recently enabled a fast-growing CDMO client to critically review the entire lifecycle of a strategically important development project. By capturing learning from all parts of the business, the study identified and prioritised over fifty improvement actions to enhance organizational capacity for future projects.
Key to all of this flexibility is remembering that Britest is an approach not just a set of prescriptive tools. Our objective at all times is to bring the right tools to bear on the challenge at hand, combining the best of Britest added-value with other business/problem-solving tools to meet your needs.