New role for Rob Peeling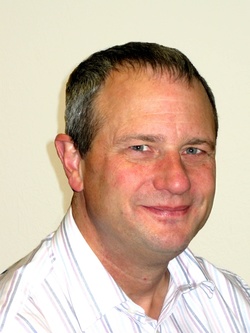 A new stage in an ongoing journey with the Britest approach has just started for Rob Peeling, whom we are pleased to report has joined Britest in the role of Senior Innovation Specialist.
Rob brings a wealth of industrial experience to his new role from a career with ICI and Johnson Matthey, where he was most recently Engineering Research Manager for Platinum Group Metal Refining. Rob has at various times been involved in developing thermal plasma technology, process design, and plant management in the titanium pigment industry, and technical support for catalyst products, all the while honing skills in process safety, environmental, process design and plant operation management.
As well as his highly relevant industrial background, Rob is very familiar with the Britest tools and methodologies, as he explains, "My first involvement in a Britest study was in 2002 at ICI Synetix, considering routes for manufacturing of organo-titanates. Furthermore, as I recall, taking part in a Britest study was effectively the interview process for my previous role at Johnson Matthey!"
Rob has represented Johnson Matthey on Britest's Innovation Strategy Committee since 2011, in which capacity he has contributed a number of case studies on adapting the basic tools to generate value in specific business situations.
"We are delighted that we are in a position to continue to benefit from Rob's ongoing contributions to Britest's innovation programme and member services," commented Britest Technical Director Mark Talford.