Recognition for Biogen's use of Britest
The strong progress being made by one of Britest's newer user companies in embracing and gaining value from the use of the Britest tools was wholeheartedly recognized by an audience of their peers at Britest's annual showcase event Britest Day 2018.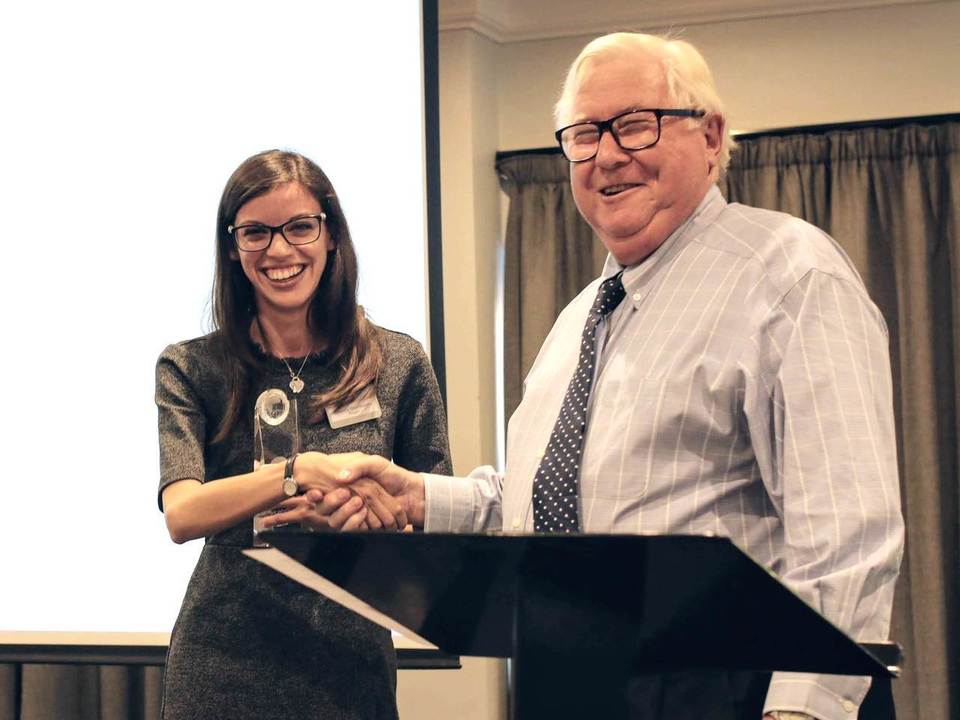 Isabella Giovinazzo, a Britest trained engineer in Global Manufacturing Sciences at Biogen International GmbH, gave a well-received morning plenary presentation and later in the day was awarded prizes for both Best use of the Britest Tools and the Best Overall Poster for her accompanying poster entitled 'How We Use Britest at Biogen'. The awards are voted for by Britest Day attendees, an audience comprising Britest users and champions drawn from across the process industries, our collaborators and strategic partners, and invited guests from across the globe.
Structured Thinking and Knowledge Capture
Biogen, a highly-successful US based pioneer in therapies for the treatment of neurodegenerative diseases, with international headquarter in Switzerland, joined Britest as an Associate in 2017. Since then, a number of Engineering & Technology members have been trained in the use of Britest tools, and four employees in Manufacturing Sciences in Switzerland have obtained certification as Britest facilitators, which enables them to prepare and execute Britest studies.
Biogen currently use the Britest methodology for:
Process deep dives

Evaluation of potential process/technology improvements

Troubleshooting sessions and investigations, and

Cross-functional workshops.

The need for a workshop is assessed case by case depending on the complexity of the investigation or the improvements assessment during scoping. Studies and workshops provide an opportunity for Subject Matter Experts (SMEs) from other departments, such as Quality Assurance (QA) or Quality Control (QC), to be exposed to the tools.
Examples of Britest studies conducted at Biogen to date include:
At Biogen Britest tools have been applied to a variety of activities, providing structured thinking and capturing knowledge from different SMEs. The tools also help evaluating if additional trials need to be conducted to enhance process understanding. Looking ahead, Biogen plans to continue using the Britest tools for systematic reviews during future investigations and improvement projects.
Isabella Giovinazzo is pictured receiving the Best Poster Prize trophy from Brian Murphy, Chairman of the Britest Board at Britest Day 2018, which took place on Thursday 18th October 2018 in Warrington, UK.
More on Biogen here.
For more on how an end-to-end review of the entire manufacturing process has helped Biogen guarantee product quality and robustness, read our case study here.