Members' Day Builds on Strengths
The 12th Britest Members' Day, held on 22nd October 2015 took the theme 'building on strengths' and was attended by over 70 delegates from member organisations, collaborators and invited guests from industry and academia.
Alongside an update on Britest's strategic priorities and innovation focus, the meeting featured input from several members on how organisations are embedding and generating value from the use of Britest tools. A discussion panel including speakers from external partners TNO, PSE and CMAC developed the day's theme by exploring ways to address future innovation challenges through a knowledge-based approach to process design and operation.
All speaker presentations are now available to Britest members, along with this year's excellent range of members poster presentations, Britest tools and innovation project posters. (N.B. All links Britest Members Only).
Many congratulations to this year's best poster awards winners...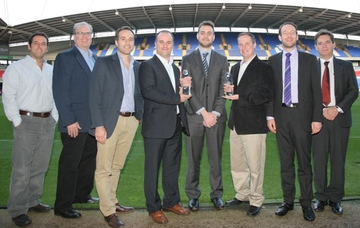 Best use of Britest Tools to aid process understanding - awarded jointly to AbbVie and Infineum
Best use of Britest Tools to derive tangible business value - awarded to Hovione.