John N. Borland – a champion of innovative thinking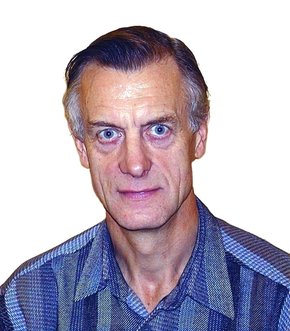 "Without John there would have been no Britest"
John Norbury Borland (2nd September 1939 – 10th July 2016) was, in the words of his fellow Britest visionary Professor Paul Sharratt, "a chemical engineer at ICI when that really meant something." He was among a generation of the most able and creative minds the in the chemical industry anywhere. He was well known for his original and well-thought out views on manufacturing technology that were well ahead of their time and made a great impression on all who spent time with him.
The pair first met in 1997 prior to the inception of the EPSRC research project that would lead to the first Britest tools and which, in turn, underpinned the formation of today's Britest Limited.
John brought two essential elements to the activity;
A clear sense of industry's need to move manufacturing capabilities forwards; and

A recognition that academic research by itself was not going to provide a solution.
John's approach to driving innovation was to spend time with those doing the research, discussing problems and testing ideas. He did this, not with a directive "I know best" style, but with the genuine enthusiasm of somebody with a license to explore freely in an area he was passionate about, valuing the contributions of all. He was quick to recognise value and equally willing (in the nicest way) to point out flaws and opportunities for improvement. According to Paul Sharratt, "a meeting with John was always a great pleasure – although you could be sure that at the end you would always be left with another challenge and a lot to do."
John Borland was born in Altrincham, Cheshire, the day before the Second World War was declared in 1939, and he grew up in nearby Timperley. He attended Altrincham Prep and Manchester Grammar Schools, and graduated from Birmingham University in Chemical Engineering in 1960. He joined ICI as a Technical Officer in September 1960 and remained with the company, including its transition to Zeneca Fine Chemicals, throughout his entire career. John held a diverse range of highly responsible senior positions in ICI and Zeneca covering manufacturing operations, engineering, process technology, and purchasing, through which he gained a wide and profound knowledge of the chemical process industry, which he was happy to share with colleagues.
He met his wife Joyce whilst still a teenager, and they married in 1961, going on to have two children, Joanna and Phillip, and five grandchildren. The demands of John's burgeoning career involved several relocations over the years, including a spell in Brazil between 1973 and 1975, which resulted in John and Joyce moving their young family to Sao Paulo. This was just one example of John's willingness to ignore the path of least resistance when looking for ways to move any activity forward.
John transferred his enthusiasm, organisational and communication skills into his many interests and hobbies outside work, which included sailing, beekeeping, Scouting, walking, running, cycling, and the theatre. He was actively involved in the Opus One group of the Halle Orchestra, was an elder of his local United Reformed Church in Bolton, and Chairman of the Friends of Swaledale Festival.
The Master of Calculated Risk
It is particularly appropriate that Britest commemorates John Borland through an award for innovation. Paul Sharratt's description of John as, "a consummate project manager and the master of calculated risk," is echoed by others who knew him well. Jack Tidswell, whose professional and personal paths crossed John's many times over thirty years at ICI reflects that, "John's attitude to risk was, at first sight, surprising in an industry where risk is abhorred. He thought that risk taking during experimentation (and in life generally!) was healthy, creating an atmosphere for free thinking and innovation. He would support the soundly argued long shot and believed that, even in failure, there was good learning to be had."
The following words (adapted from a poem by William Arthur Ward) appeared above John's desk:



Risk

The greatest hazard in life is to risk nothing.
To laugh is to risk appearing to be a fool.
To weep is to risk appearing sentimental.
To reach out to another is to risk involvement.
To expose feelings is to risk exposing your true self.
To place your ideas, your dreams, before a crowd is to risk their loss.
To love is to risk not being loved in return.
To live is to risk dying.
To hope is to risk disappointment.
To try is to risk failure.
But risks must be taken because the greatest hazard in life is to risk nothing.
The person who risks nothing has nothing, knows nothing and is nothing.
They may avoid suffering and sorrow but they cannot learn, feel, change, grow, love or live.
Chained by their certitudes, they are slaves; they have forfeited their freedom.
Only a person who risks is free.
Jack Tidswell recalls John as, "a gentleman, my best friend … an enthusiastic scientist; energetic, approachable and always a good listener. John truly inspired those with whom he had contact." Those on that list include the likes of Roger Benson, a future ICI Chief Engineer, who "learned a great deal," from John when he worked with him as a vacation student in Huddersfield, and Danny Levin, a former colleague who now runs contract API manufacturer Norac Pharma, who thought of him as "an inspiring colleague, mentor, leader and friend."
Keith Carpenter, Executive Director of Singapore's Institute of Chemical and Engineering Sciences was motivated to join the chemical industry after hearing a talk from John at the Leeds Chemical Engineering Society, and noted that John was a "great source of advice" in his early years at ICI. Later, John had to work hard on Keith to persuade him that there were real benefits in Britest for Zeneca but John's determination and broad view won him over. John Atherton, an outstanding ICI and Avecia physical chemist and longstanding Britest collaborator, said, "What is clear to me is that without John there would have been no Britest."
With that thought in mind, the Britest Board is pleased to have established the John Borland Award for Innovation in recognition of John's exceptional contribution to Britest and the UK chemicals industry more generally.
Britest Limited gratefully acknowledges all those named above who have contributed to the compilation of this article.