New CEO for Britest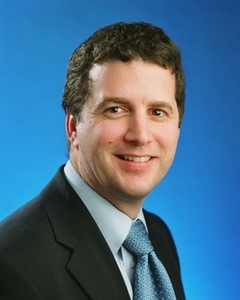 Britest Limited has announced the appointment of Dr Gareth Jenkins as our CEO. He will assume responsibilities on 24th October and will succeed Sue Fleet who is retiring after 12 years in the role.

Gareth joins Britest from AM Technology where he was COO, Director and Company Secretary for 2 years. Gareth's previous positions include PR&D Projects Director, AMRI Holywell (UK); VP Process Research & Development, Excelsyn; Sales & Marketing Manager, Peakdale Molecular; and Business Development Manager, Ultrafine. Gareth holds a PhD and BSc in Organic Chemistry from Imperial College, London and an MBA from Manchester Business School.
Brian Murphy, Chair of the Board of Britest, commented "Sue Fleet has devoted sixteen years nurturing Britest from an EPSRC funded collaborative project to the world renowned authority on process innovation it is today. It has been a pleasure to work with her over the years and, on behalf of all members and collaborators of Britest, I wish her all the best for her retirement. We are very pleased to welcome Gareth Jenkins to the Britest team and he is already well known to many of our members from his time at AMRI and Excelsyn. Gareth is an experienced senior business manager with a proven track record of growing chemical sciences based businesses with a passion for process excellence."
Sue Fleet replied, "It has been a privilege and a great pleasure to work with so many talented people and facilitate an innovative approach to the development of novel process design methodologies and whole process understanding. Having worked with him previously, I am confident Gareth is an excellent successor and will continue to drive the Britest approach forward."
Gareth Jenkins added, "Sue leaves a rich legacy at Britest and I relish the opportunity to lead the team through its next phase of development as the chemical and process industries continue to face innovation challenges."