John joins Britest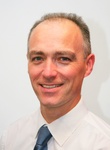 Britest continues to build its capabilities and broaden the skill set of the core team with the recruitment of a new Technical Communications Specialist.
Dr John Henderson joined Britest from new process technology developer C-Tech Innovation in October. John is an experienced industrial polymer chemist and has a strong track record in process improvement, training, and leading dissemination and deployment programmes in collaborative environments.
John will be supporting Britest's contribution to the AMSCI funded 'ADDoPT' project, and will play a key role in developing an enhanced service offering to our members.