The University of Nottingham joins Britest
The University of Nottingham has joined Britest as a new academic member with immediate effect. They join a group of twenty other leading industrial and academic organisations who work together in a unique collaboration to drive innovative developments in whole process design.
The University of Nottingham's expertise in novel chemistries and engineering, together with their multi-disciplinary interest in sustainability, will provide valuable input to a range of innovation challenges identified by Britest members in the areas of chemical, physical and bio-processing.
Commenting on this recent addition to the Britest family, Sue Fleet – Britest CEO said:"All our members share a common interest in driving innovation in sustainable process design. The University of Nottingham has a strong international reputation in this area and their wealth of knowledge and expertise will, therefore, provide a valuable contribution to our innovation programme.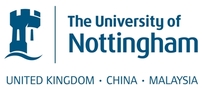 Steve Howdle, Professor of Chemistry at the University of Nottingham, commented "we are pleased to become an academic member of Britest and look forward to seeing how our interdisciplinary approaches to research involving chemistry, engineering and the business school can add value to Britest members".
Profesor Howdle added "Our international campuses in China and Malaysia - and their growing research capacity - offer additional opportunities for effective collaboration. We have also recently established a Priority Group in Sustainable Chemical and Biological Processing as a focal point for our work in this area."