Singapore's Institute of Chemical and Engineering Sciences (ICES) joins Britest
The Institute of Chemical and Engineering Sciences (ICES) in Singapore has become the latest leading academic institute to join Britest in a bid to drive the successful development of innovative process solutions for industry.
Es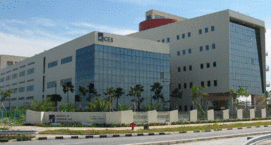 tablished in 2002, ICES is one of several A* Research Institutions that report directly to the Ministry of Trade and Industry in Singapore. With 230 full time staff and 50 students, ICES carries out world class scientific research, develops novel technology and nurtures creative scientists and engineers to support Singapore's chemical, biomedical and process engineering industries.
Professor Paul Sharratt recently joined ICES from The University of Manchester, England to head up a new Process Science and Modelling department. In this role, Professor Sharratt will lead a core team of 34 Researchers (17 PhDs) in targeting research towards the specific process design and formulation issues of current industrial interest.
In joining Britest, ICES will gain access to established methodologies and a proprietary 'toolkit' of innovative process design techniques that have been developed through unique collaborations amongst industry and academic leaders.
With its strong focus on formulation and secondary pharmaceutical manufacturing, and excellent collaborative approach with other leading academic institutions throughout the world, ICES will undertake specific research activity to develop new methodologies and tools to address the formulation challenges identified in scoping studies amongst Britest's member organisations. These include:
Understanding of scale-up in secondary formulation processes
Property/process/behaviour modelling
Mechanism maps and modelling for formulation processes
Sue Fleet, Britest CEO said: "Professor Sharratt's academic work in process understanding and in applying a structured approach to process design in secondary pharmaceutical manufacturing is widely acclaimed throughout the world and I am delighted that we can continue to work together with him and his new team at ICES".
Professor Sharratt said: "With several Britest Members having assets or interests in Singapore, there is dual benefit in ICES and Britest working together on the key formulation issues that industry is saying are important to future economic growth and the sustainability of some of our core industry sectors".
23rd October 2008