Britest Members' Day 2013
Britest's Members' Day 2013 brought together over 100 attendees from around the world, representing member organisations, collaborators and invited guests from both industry and academia.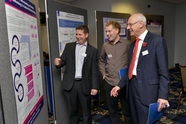 Held at the Reebok Stadium, Bolton, UK on 7th November, the annual event featured inputs on Britest's key developments in 2013 as well as the priorities for 2014 and beyond. These focused on Britest's core principles of Collaboration - Innovation and Value
The centrepiece of the event was a highly informative and interactive poster & networking session highlighting how members are using Britest tools & methodologies to derive tangible business value for their organisations.
Over 35 poster presentations helped demonstrate best practice across the membership and showcase use of the tools and methodologies for addressing key processing challenges.
A new addition to the event for 2013 was the "Britest Marketplace" which featured in depth discussion and lively interaction on a broad range of Britest innovation projects focused on addressing challenges in chemcial, bio-and physical processing. A demonstration zone focused on the interactive use of some of the latest Britest tools and web support mechanisms whilst a packed collaboration zone focused on opportunities for external collaboration with a range of partners from across Europe.
Winners of the 2013 best poster awards went to Robinson Brothers, Hovione and Pentagon Chemicals.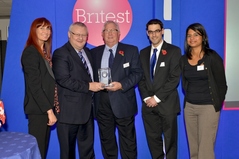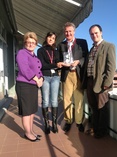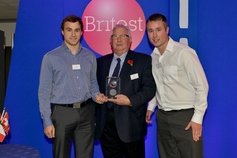 To learn more about Britest Members' Day or enquire about membership contact: andrew.smalley@britest.co.uk