Right now you're probably working flat out to maintain operations and business momentum in the face of COVID-19, but how can you get timely access to the critical process and product knowledge you need when the key people are isolated as never before?

Don't panic.
Everything Britest does face to face we also do on-line.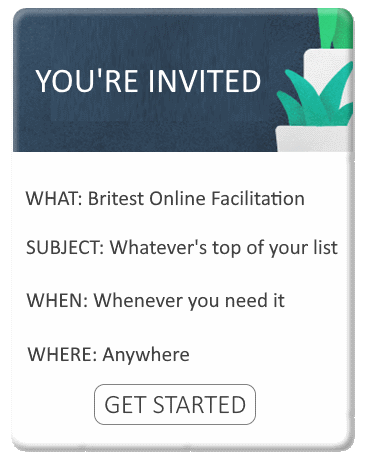 Here are just a few examples of how we're using best in class online collaboration tools right now to help people like you do what needs be done, at the right time and to the usual high standards.
Remote facilitating a client's fast turnaround product purity optimisation effort whilst their manufacturing support team are obliged to be offsite
Supporting an industrial research team with a strategic business decision related to a new continuous manufacturing opportunity
Delivering live and on-demand online training of Britest's suite of in-house and open courses
Get started
JOIN US for a one-hour online overview and update, where you and your colleagues can find out more about how Britest is using online collaboration tools, and how Britest online facilitation and training can add value to your business:
Monday 30th March, 15.00 BST (GMT+1) - REGISTER HERE
and
Tuesday 31st March, 09:00 BST (GMT+1) - REGISTER HERE
or CONTACT US to discuss your needs.