Britest Process Understanding Day 2021 goes online
Britest's popular annual Britest Process Understanding Day is being held for the first time as an online event over the afternoons of Wednesday 21st and Thursday 22nd January 2021. General guest registration is available now.


The programme picks up on the theme of building momentum in transformative times, taking in aspects of innovation aimed towards building an holistic understanding of processes, value chains and technology platforms.
Confirmed keynote speakers include Professor Frans Muller (Chair in Chemical Process Engineering, University of Leeds) and Professor Ricky Wildman (Multiphase Flow and Mechanics, University of Nottingham) who will be reviewing exciting advances built on digital design principles that promise to accelerate uptake of Process Intensification through advanced design methodologies and novel rapid equipment prototyping approaches. Dr Charlie Gordon, now of Scale-up Systems Ltd. but no stranger to the Britest philosophy, will be exploring the synergies between Britest and Process Modelling, and other presentations will feature innovative applications of the Britest approach towards defining process control strategies and in assessing risk across supply chains.
A fully interactive online experience
Whilst COVID-19 may have changed how we're delivering it, we are determined that the online version of the Britest Process Understanding Day will retain the essence of the traditional face to face event, including the social dimension which we know regular participants value so much. Alongside the plenary stage, the schedule is packed with round-table / open-floor discussions, a dynamic, interactive video/poster presentation style display area where you can talk in real-time to authors and presenters about their work, and plenty of scope for networking and conversation with other attendees, either in groups or individually.
---
Here's how and why
If you have any general questions about arrangements for this event feel free to contact: Emma Maun +44 (0)161 327 1579, but please note that you can only register in person on the event registration page on the Hopin event platform.
To get the most from the online networking possibilities of Britest Process Understanding Day, you should populate your attendee profile as completely as possible – it only takes a few moments.
Edit your profile by clicking on your initials (or existing profile picture) in the circle at the top right of any Hopin page.

1. Start with a smile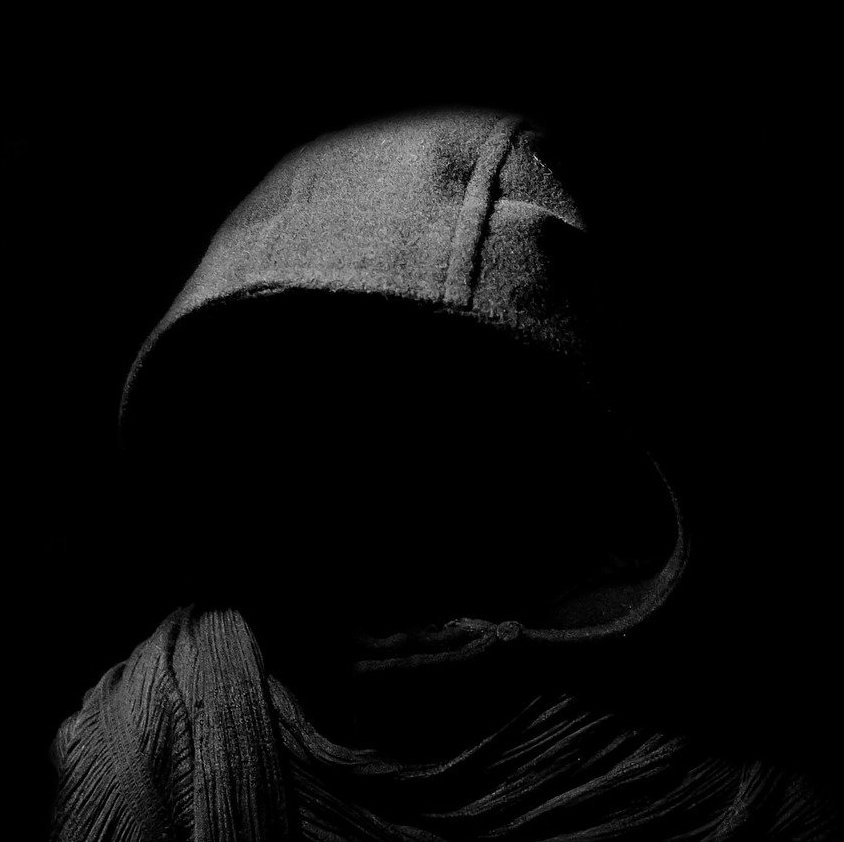 You wouldn't strike up a conversation in the coffee queue with someone that looked like this would you? Well online networking isn't any different. Any picture of you is better than a default silhouette anonymous avatar or a set of placeholding initials, so start off with a nice, cheerful head and shoulders profile picture.
Hopin profile pictures end up in a circular frame, so an image with square, 1 to 1 proportions will work best. Make sure that your features fill the greater part of the visible region without going eyeball to eyeball with your visitors, and ideally use a picture with a plain background that doesn't distract the viewer's attention away from you.
But it's not a passport photo - relax, you're allowed to smile!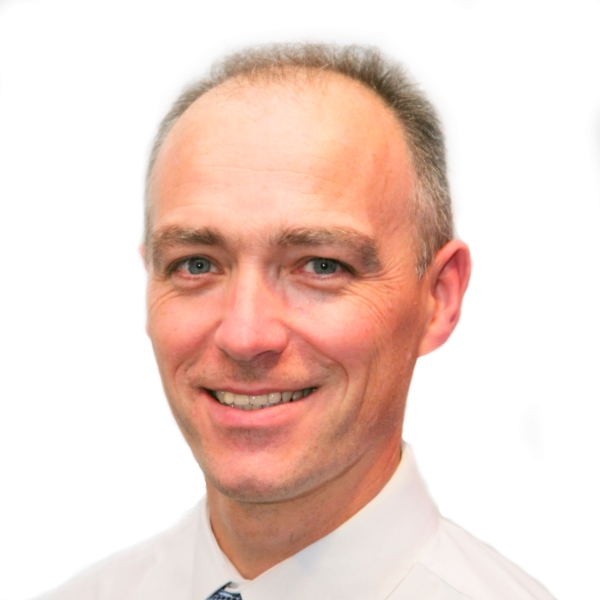 2. Stand out from the crowd
Besides your good looks obviously, the main things other event attendees will be looking at when they look you up will be your headline (put your organizational affiliation here) and brief biographical description. Keep these short, simple, accurate and relevant to the context of the event. It's a good idea to add social media handles and a personal website page if you have them, so people can connect and find out more about you if they want to.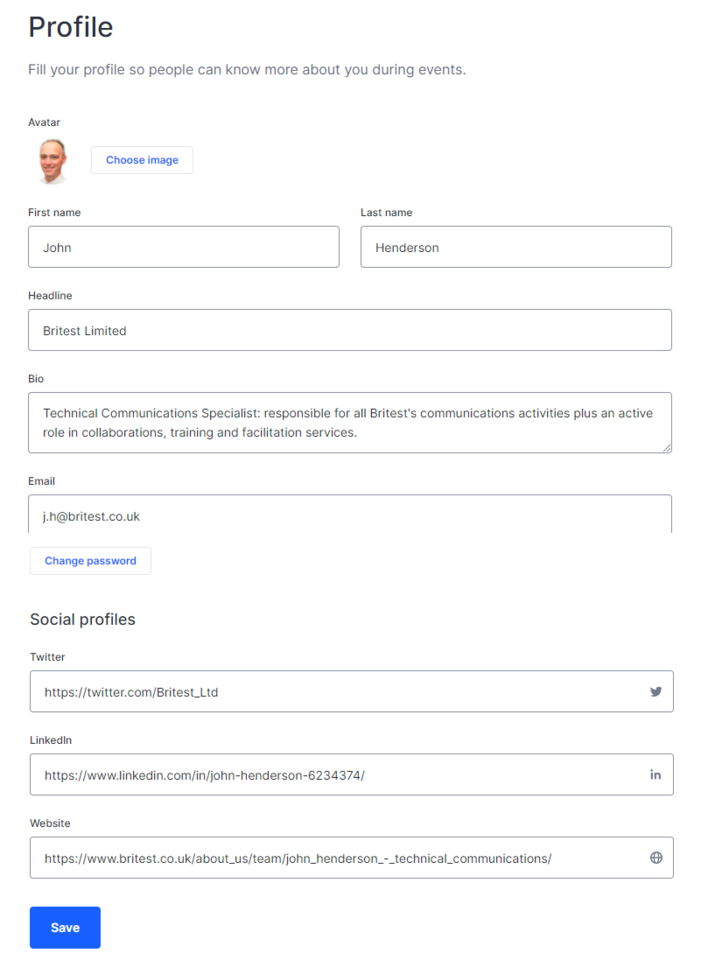 3. Make the first move
Once you've got a well prepared profile, on the day you'll be in good shape to start talking to other people who are just as interesting and friendly as you, so don't wait for someone else to set the ball rolling. Look for someone you'd like to talk to on the People tab (at the top right of the live Hopin event screen).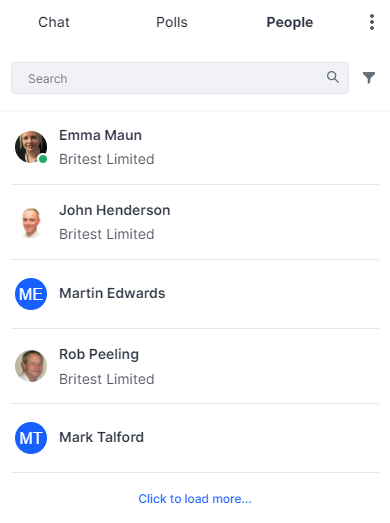 Clicking on their name in the list view will bring up their profile, including a link to Invite them to start a live video chat with you. If there and then doesn't work, no problem, just use the text Chat facility to set up a more convenient time.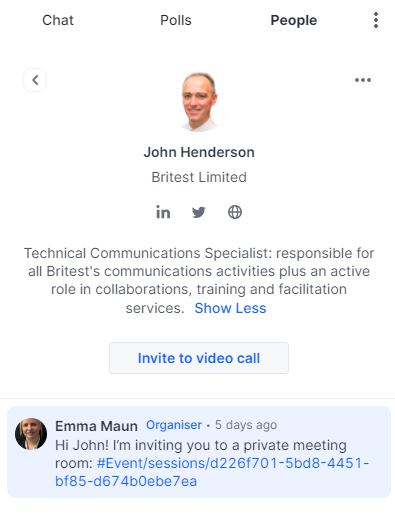 As with any audio/video link-up, a little thought given to what's behind you, ensuring you're front rather than backlit, and making sure that your audio is clear and not causing echoes or feedback goes a long way, and shows your consideration for other people.
That's it. You're all set.
On the day, simply go to https://hopin.to/events/britest-process-understanding-day-2021. Entry to the live event will be open five minutes before the advertised start time to let you find your way around, but you'll find the schedule at the "Reception" point and links to all the main happenings on the left hand side of the screen. Enjoy your day!