Charlie Gordon - Senior Innovation Specialist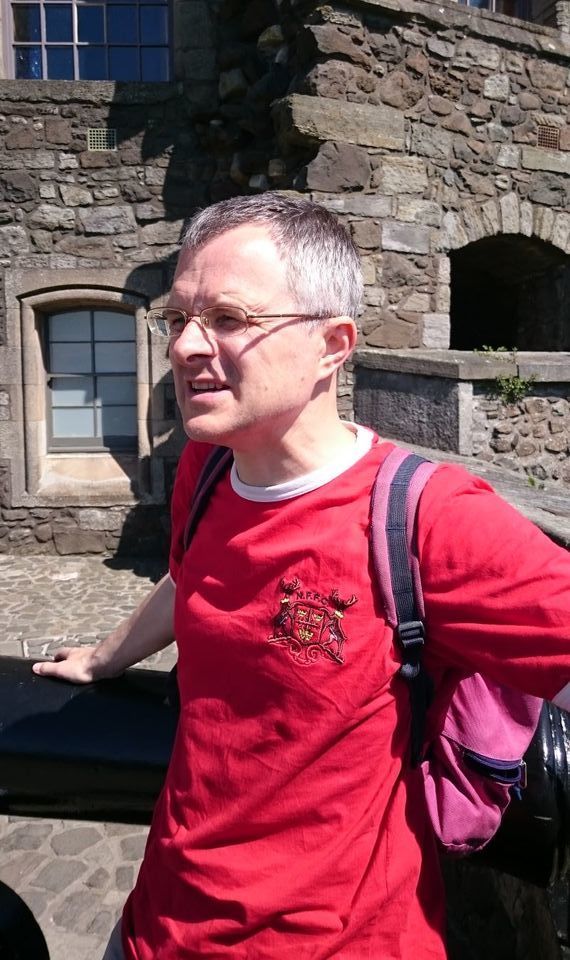 An experienced, tenacious and enthusiastic technical facilitator, Charlie Gordon has wide technical experience in academia and industry, allowing him to engage effectively with a broad range of stakeholders, and to spot and articulate opportunities to apply the Britest tools in many different situations.
Charlie has a degree in Chemistry from the University of Oxford, and a PhD in Inorganic Chemistry from the University of Nottingham. Following his PhD, he undertook postdoctoral research at the University of Wurzburg, Dublin City University, and Queen's University Belfast. During a six year lectureship in the School of Chemistry at the University of Strathclyde, he was awarded a prestigious Royal Society of Edinburgh BP Research Fellowship to support his research on the physico-chemical understanding of ionic liquids and their application in industrial processes. Following this, Charlie worked at the Institute of Technical Chemistry, RWTH-Aachen, focusing on the application of supercritical solvents to industrial catalytic processes.
Prior to joining Britest, Charlie worked in API process development for Pfizer UK in Sandwich. His role as Reaction Engineer focused on understanding the scale-up and physical organic chemistry challenges of emerging processes. A further key responsibility was supporting the transfer of several major process from the development laboratories to pilot and manufacturing facilities. While at Pfizer, Charlie was trained in the Britest tools, and acted as a Britest facilitator.
Completing the move from "poacher to gamekeeper" Charlie joined Britest as a Senior Innovation Specialist in May 2011, initially working primarily on the EU FP7 SYNFLOW project. During his time at Britest, Charlie has used his mixture of industrial and academic experience to engage in a range of innovation activities, as well as supporting Britest users through training and technical facilitation. Charlie is currently leading Britest's innovation activities in plant cleaning, and bioprocessing, where he has been recently appointed to the Commercial Advisory Board of the Scottish Industrial Biotechnology Innovation Centre (IBioIC), He is also significantly engaged in the AMSCI-funded ADDoPT project, using his skills to support effective cross-partner communication.
Of proud Scots lineage, and married to a Polish wife, Charlie Gordon can translate more than just technology, and having lived and worked in Germany for 2½ years, he can and has used his fluent spoken German to facilitate bilingual technical meetings.