Amy Peace - Senior Innovation Specialist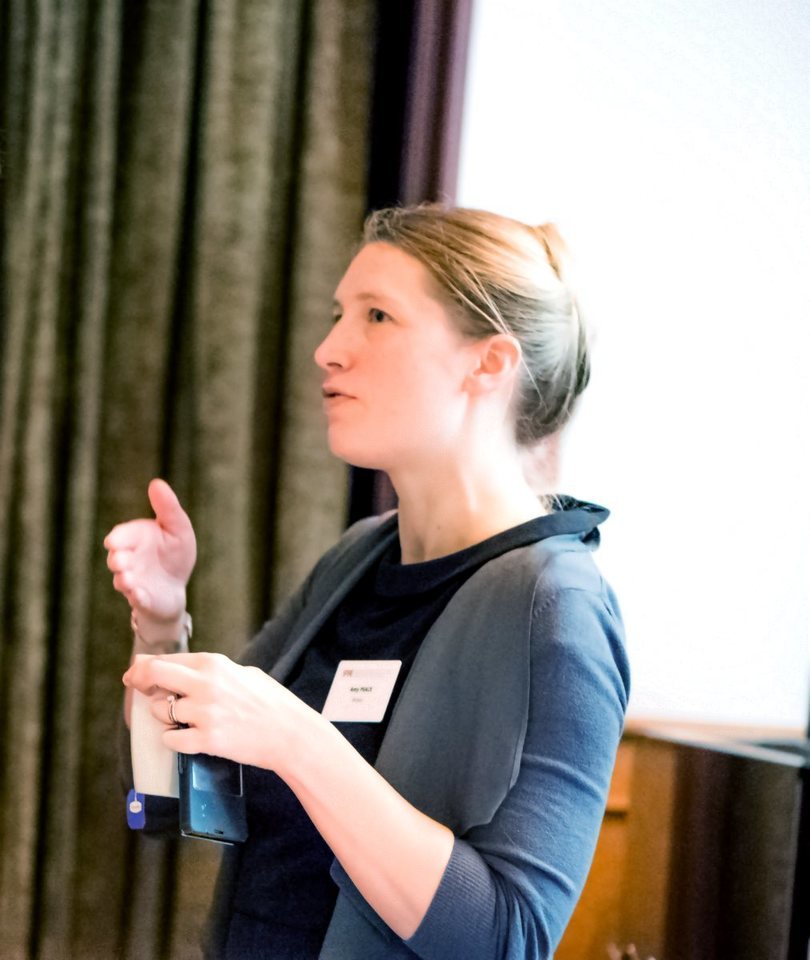 A consummate coordinator and facilitator, Amy is drawn towards challenges around strategic systems design – teasing out what is important, working out how to get there, and ensuring it's a fun journey for the team along the way.
Amy is vastly experienced at devising and running workshops and seminars, and her influencing and advocacy skills are often to the fore in project and innovation policy meetings in London, Brussels and elsewhere. As unafraid of IT systems as she is of industrialists and politicians, Amy can also often be found at the rough end of beta testing, a willing guinea-pig and the scourge of IT support.
With a 1st Class MEng Chemical Engineering degree from Imperial College London and holding Chartered Engineering status, Amy has industrial experience through an ICI scholarship and several years working at INEOS, including developing technology for the extraction of flavours and fragrances from biomass and leading the development of software and tools for in-house and external use, ranging from refrigerant systems design to sustainability hot spot evaluations. Amy then moved into a role bridging public sector to industry as Industrial Development Manager at the regional cluster organisation Chemicals Northwest, in which she delivered a highly successful project introducing chemical manufacturers to Operational Excellence. Amy is also a RAEng Leadership Award winner and Fellow of the Royal Society of Arts, Commerce and Manufactures, recognising her work to bring graphics and information design into engineering.
Amy joined Britest to lead on integrating sustainability into our philosophy, methods and organisation, initially through the FP7 SYNFLOW project where she developed the Britest Business Drivers Methodology. She has also helped develop Britest integration with Operational Excellence, and led the "Property Propagation through Process to Product" InnovateUK funded project with Robinson Brothers Limited, which seeded the development of Britest's Property Mapping Methodology. More recently, Amy led the application and coordination of the SPIRE H2020 project STYLE, bringing together industry partners from across the European process sectors to advise on the use of pragmatic sustainability evaluation tools in industry project teams. Amy currently represents Britest in the SPIRE Working Groups, influencing future policy and funding calls.