Britest Value

Our success is underpinned by the value added by the successful deployment of Britest tools. To date, Britest users have collectively realised in excess of £1 billion of value.
Examples are documented in case studies and shared amongst our members through user meetings and our annual Members' Day networking event. Value is derived from:
Improved profitability/long term sustainability:
Higher product yield / more consistent product quality
Waste / energy reductions
Reduced capital / operating costs
Robust, well understood processes
Reduced business risk from knowledge sharing
Increased customer satisfaction
Improved knowledge and inter-disciplinary team working:

Capturing and retention of process knowledge
Better understanding of processes / complex operational issues
Establishing shared vision/common language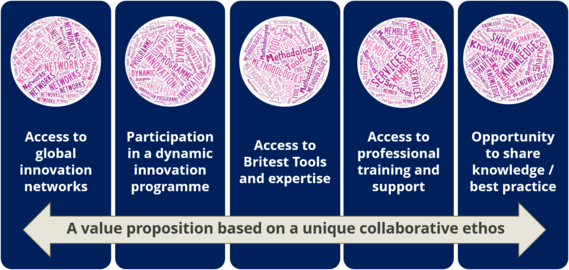 Members also benefit from:
Full training and facilitation support in the practical application of Britest tools to generate success rapidly

Access to Britest Innovation Specialists to lead and / or co-facilitate Britest studies
Worked examples and peer group interaction providing best practice guidance in use of tools
Being part of a unique collaborative environment that uses the skills and knowledge of member organisations, working together to accelerate innovation in process design.
Strategic input to a long term vision for sustainable manufacturing.